Call McCabe and Son at 610-517-6635 or contact us by form for a FREE estimate on your slate roofing project!

Slate Roofs are natural, noble, attractive and durable. The type and thickness of slate roofing dictates not only it's appearance, but also its lifespan, which can range from 75 to 200 + years. Generally we can ascertain what part of the country the slates were quarried from, the quality of the installation, remaining life and any maintenance work that's necessary.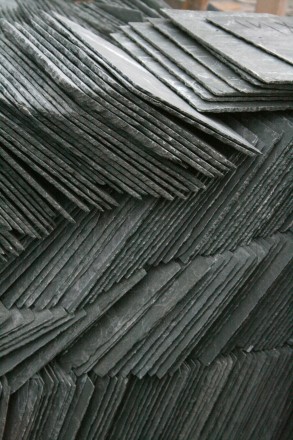 Due to its expense, most new slate roof installations are limited to historical homes, government or institutional buildings looking for the natural beauty and long life span of slate roofing. We have repaired and maintained hundreds of original slate roofs to prolong their expected life. Much of the work we do is correcting past slate repairs that have come apart or have begun to leak again. A few leaks do not mean mandatory replacement. If roof replacement is inevitable, we salvage as much re-usable material as possible and store it for later repairs.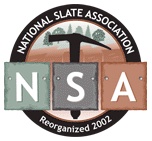 We have amassed a sizable collection of reclaimed materials as well as developed a network of other slaters from whom to buy or trade. McCabe And Son follows approved slate roof repair procedures as outlined in the 'Slate Roof Bible' and are members of the National Slate Association.